Months of preparation resulted in a successful debut of eSkootr Championship, the 100% electric category of electric scooters that toured three countries in its first season, generating great expectations about what will be the second campaign, and with it, the protagonism will again fall on the S1-X.
YCOM has been the manufacturer responsible for developing the vehicle that looks like an ordinary scooter on the outside, but the truth is that behind its pleasant appearance visually hide a set of features that demonstrate the power it can provide on the most demanding circuits of the calendar.
Beyond being pleasing to the naked eye, its bodywork adhered to aerodynamic criteria to maximize speed and grip on the asphalt, using resistant materials, but at the same time lightweight. Linen played a key role, emitting up to 80% lower emissions than carbon fiber commonly used in racing vehicles, meeting the required technical standards, as well as adhering to the eSkootr Championship's sustainable policy.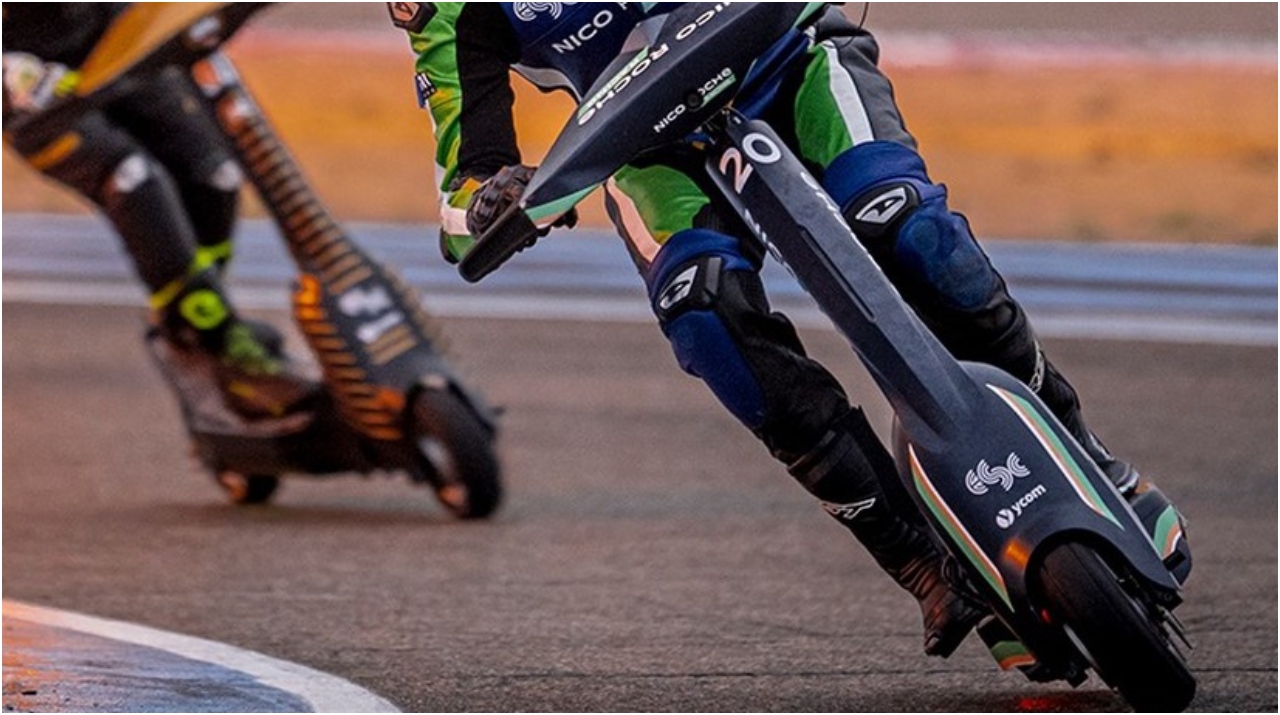 Related content: eSkootr Championship Showcased the S1-X and Highlighted at the Goodwood Festival of Speed
S1-X: Features
Unlike a conventional scooter, the S1-X brings with it dual hub motors along with a 1.33 kWh battery, generating up to 12,000W. A vehicle of this type for urban tours can count on 250W of power, evidencing the big difference when it comes to racing competition.
Also, it has a power delivery system that is divided into 5 different modes for each wheel, where the power can be temporarily increased by up to 20%. The chassis of the scooter is made of carbon fiber, being light, strong and safe for lithium-ion batteries.
The brakes are independent, i.e. one for each wheel on the handlebars, easing the strain of the demanding braking seen on the tracks of the first season. Top speed exceeded 100 kilometers per hour, providing great side-by-side battles, such as those starring Sara Cabrini, the first woman to win an eSkootr race.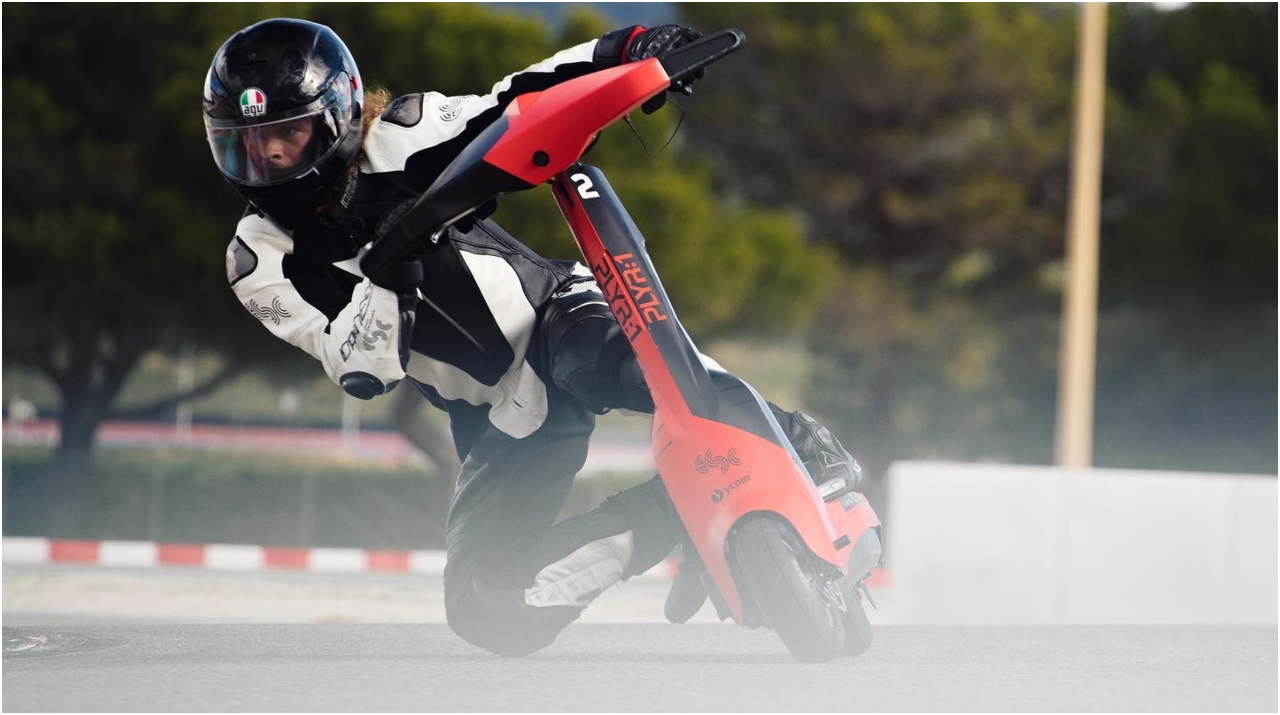 Tires are also essential for grip on the track, adapted for competition to withstand lean angles of up to 50°. A conventional scooter achieves, on average, 25 kilometers per hour as top speed, leaving the differences very marked when placed next to the S1-X.
What the S1-X demonstrated in the first season showed the power that the YCOM machine provides on the asphalt, generating greater expectations about what it can do in the second season, which has yet to reveal the guidelines to be followed, such as calendar and participating pilots.
Written by | Ronald Ortega