Developing engines goes far beyond making parts that generate power only, they must also be accompanied by a set of features that are precisely integrated to the machine for which they will fulfill their function, whether cars, motorcycles, aircraft or ships.
MAN Engines is developing what can be catalogued as the next generation of power units, taking into consideration that the less polluting they are, the better for the development of the transportation industry.
The company is finalizing the manufacturing details of a 12-cylinder V-shaped engine, which uses diesel as the main combustion source, but with the particularity of having a hydrogen injection system that maximizes its efficiency and allows to generate 1,049 hp with a speed of 2,100 rpm.
The engine is being tested on boats, and the introduction of hydrogen has been made to the conventional V12 block without modification. The green fuel is added through the air intake using an adapter that adds it to the diesel combustion cycle.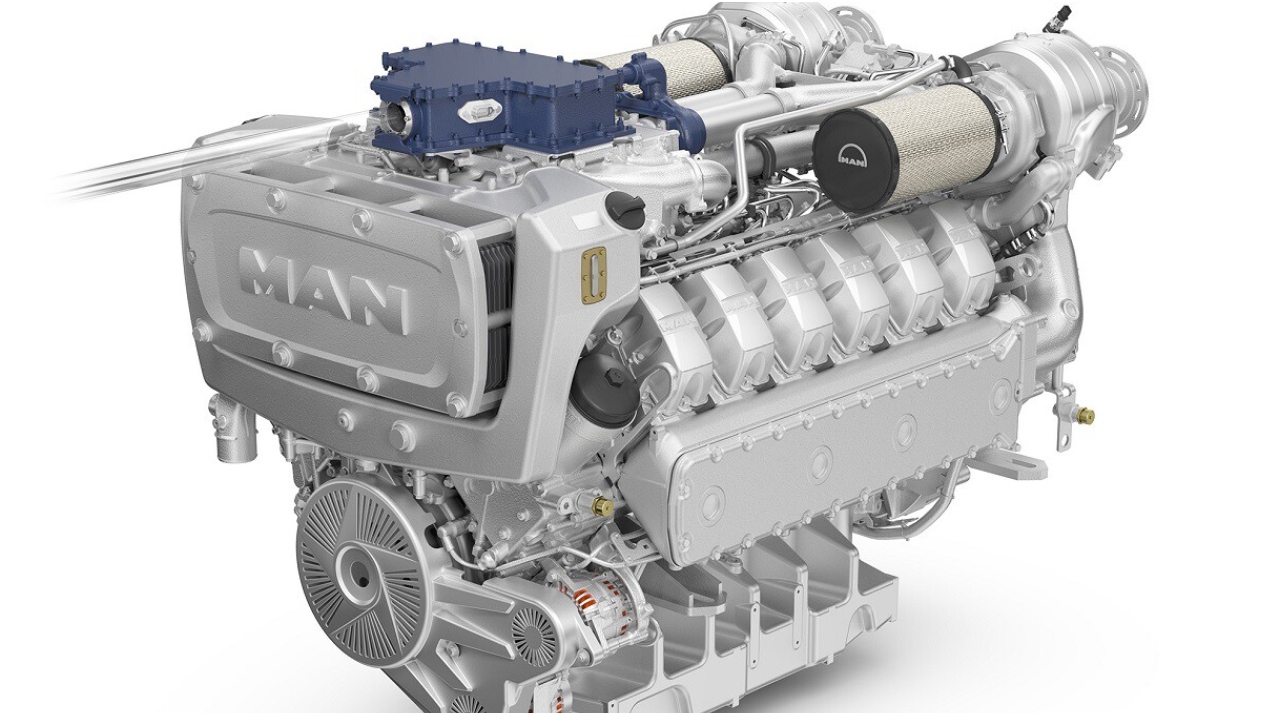 Related content:Hydrogen-powered Electric Motorcycle Looks Like This
Hydrogen as an Industry Driver
MAN claims that this new engine has passed the test and is ready for the next step, i.e. mass production. This engine will reduce CO2 pollution significantly, since, according to the company, using hydrogen will reduce emissions by up to 50%, and the figure could even be as high as 80%, according to Werner Kübler, Head of Development at MAN Engines.
Exploring new energy sources that go beyond electrification has been one of the goals set by several automakers as part of progress towards the Paris Agreement that establishes zero net emissions by 2050.
One such alternative is hydrogen, which has several ways of being extracted and converted into clean fuel. Manufacturers such as Toyota have been working on this for some time, and an example of this was the use of this resource as the main propellant for the Tokyo 2020 Olympic Games.
The Asians used the Olympic Village as an ideal "mini-city" to demonstrate the viability of hydrogen, where the Toyota Mirai was the model in charge of transporting athletes and staff of the sporting event held every four years.
Written by | Ronald Ortega