Hyundai unveiled the IONIQ 6, its bold technological, aerodynamic and above all sustainable proposal for the automotive market, drawing attention due to its design, clean aesthetics and lines that define the company's next steps in terms of electrification.
As the years go by, the Asian manufacturer will be producing more and more electric cars, as part of the sustainable commitment it has acquired with the planet, in addition to being sealed in the Paris Agreement where it is stipulated to reduce carbon emissions to zero by the year 2050.
Impeccable aerodynamic lines define, first, the Hyundai IONIQ 6. They run from the bumper and then split to generate lift across the windshield, roof and sides of the car.
Related content: Hyundai Plans to Have 7% of the Global Electric Vehicle Market by 2030
More than a Vehicle
Now, after surprising just by revealing its design in virtual form, it now did the same in physical form when SangYup Lee, Hyundai's executive vice president and chief design officer, revealed features that go far beyond driving, serving as a complete technology suite that transcends the concepts of mobility and transportation.
"A cocoon-like personal space," Lee defined the IONIQ 6, which can be taken anywhere and transformed into a personal office or sleeping center.
The center console has been designed to accommodate a laptop computer, as well as an integrated notes application on one of the car's two 12-inch screens. USB-C and USB-A ports can power multiple devices to maximize the work or relaxation experience.
Also, you can work outside the vehicle by powering the laptop through the V2L adapter, serving as a great charger that can also provide power to other devices, such as appliances.
Finally, its creators describe it as an ideal car for people looking for more technology, who are company professionals, while the IONIQ 5 is aimed more at a family vehicle.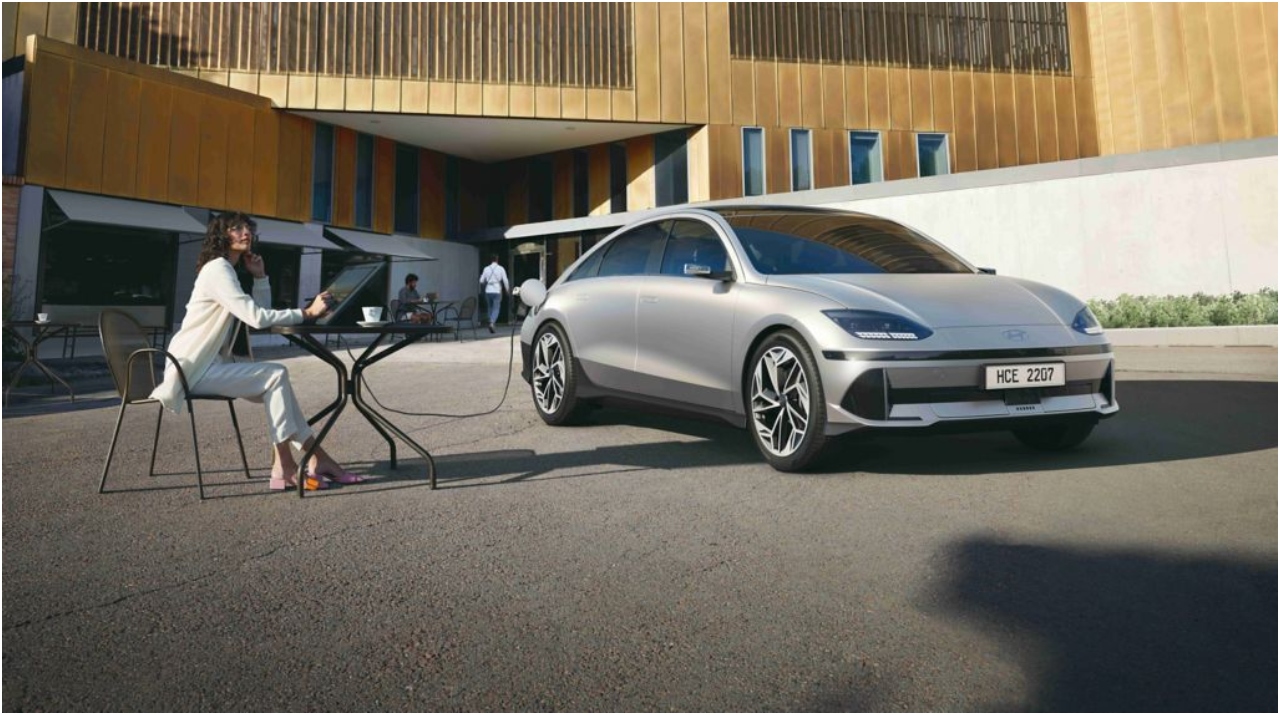 Written by | Ronald Ortega