Extreme E kicked off a new season of competition, specifically the third, in NEOM, Saudi Arabia, as part of a campaign that will mark history in the series after extending the number of races (from five to ten), starting with a double date in Saudi territory that left two new winners.
Veloce Racing and ACCIONA / Sainz XE Team shone during their performances at the Desert X Prix, delighting fans of the 100% electric off-road category. However, before all this happened they were part of the first Legacy Programme of the season.
Recall that the main purpose of the series is to promote sustainability and good environmental practices in all senses, i.e. at the level of soil, air, water, flora and fauna. In this way, Extreme E revealed details about the program that takes place in NEOM.
Related content: Veloce Racing and ACCIONA | Sainz XE Team Share Honors at Extreme E Kickoff on Saudi soil
The Extreme E Footprint
Back at NEOM, Extreme E supported reconstruction and greening efforts in the developing region located in northwestern Saudi Arabia, following up on the category's efforts last year.
Last season, the 100% electric off-road category released lizards into the region's landscape. Now, drivers and series staff went to the NEOM Nature Reserve to contribute to the release of Arabian oryx, red-necked ostriches and Arabian gazelles.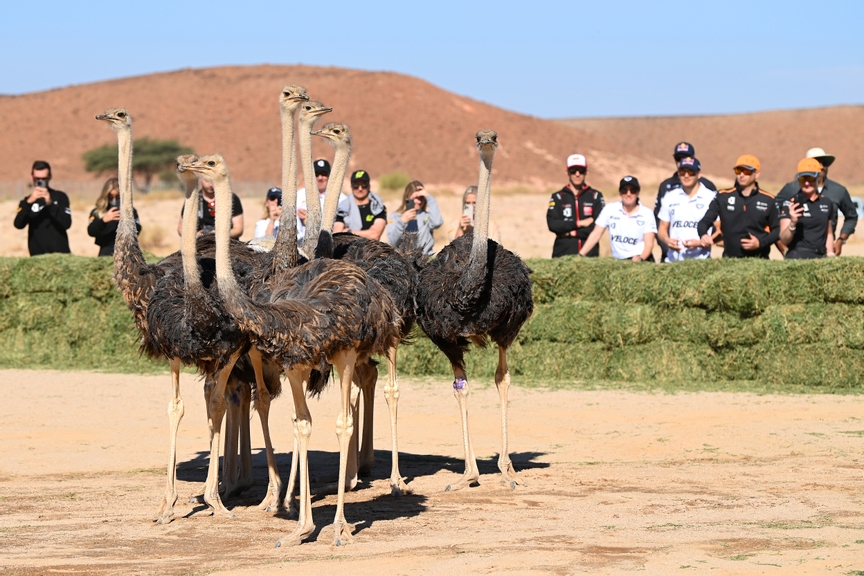 These species have not been able to roam freely in the area for more than a century, according to Extreme E. Therefore, the contribution of the category represents a significant step forward in the restoration of NEOM's nature initiated in 2022 with the aim of protecting, enhancing biodiversity, rejuvenating natural habitats, reintroducing native species and greening the environment.
Thus, 95 % of NEOM's land will be set aside for nature conservation, making it one of the largest regreening programs in the world at 25,000 square kilometers.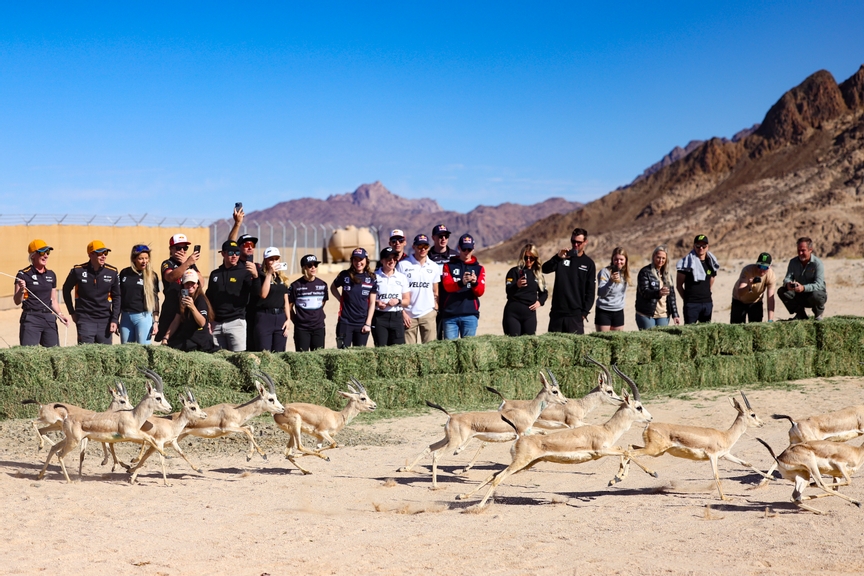 "Through a combination of active and passive greening, we will add 100 million native trees, shrubs and grasses to NEOM by 2030 as part of the overall Saudi Greening Initiative (SGI)," said Paul Marshall, director of the NEOM Nature Reserve.
Written | Ronald Ortega